Canada's North
A population in dire need of healthy nutrition
The food insecurity rate for the town of Inuvik in NWT is 46.1% and is over 8 times the Canadian average in 20231
1 James D. Ford: Community food program use in Inuvik, Northwest Territories.
http://www.biomedcentral.com/1471-2458/13/970
DID YOU KNOW?
7 out of 10 Inuit preschool children are food insecure
Rate of food insecurity in Nunavut is at 70% in 2023
The average cost in 2023 to feed a family of four a healthy meal, is $340 per week
OUR COMMITMENT

WORKING TO IMPROVE FOOD SECURITY IN CANADA'S NORTH
The Arctic Food Bank is a national non-profit initiative from Muslim Welfare Canada, focuings on improving food security for Canada's First Nations in the Arctic North.
In 2015, MWC launched the first Arctic Food Bank in Inuvik, Northwest Territories. In collaboration with the Midnight Sun Mosque, we set out to provide necessary non-perishable food and meat for indigenous community members in need.
In the fall of 2018, we opened our second Arctic Food Bank to serve the community in Iqaluit, Nunavut.
In 2022, 5000+ families received food, meat, backpacks, school supplies, and household items
FOOD INSECURITY IS WHEN PEOPLE CAN'T AFFORD ENOUGH FOOD, OR THE RIGHT VARIETY OF FOODS NEEDED FOR A HEALTHY DIET OR COMFORTABLE LIFESTYLE.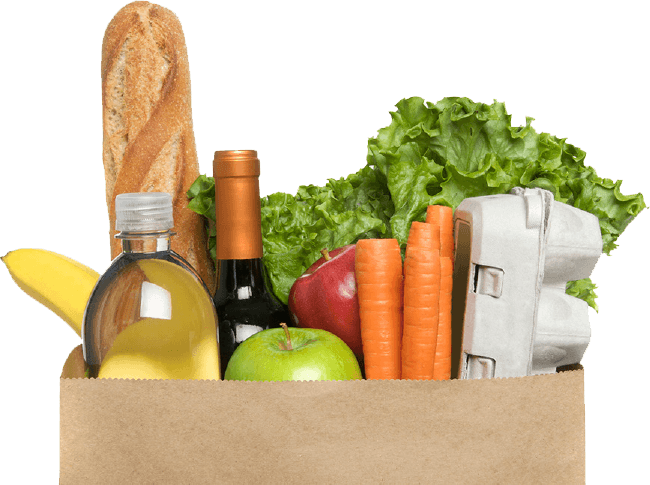 JOIN US AND HELP SERVE OUR FRIENDS IN THE NORTH
The Arctic Food Bank serves a vital need in Canada's north – a population with over 4 times greater food insecurity than the national average. But with your support, we can begin to close this gap. Tax receipts will be issued for all donations.*
With your donations, we can provide essential, halal non-perishable food items, meat, and essential household items to those in need, such as:
Cooking oil
Flour
Rice
Cereal
Sugar
Milk
Kraft Dinner
Tea
Soups
Juice crystals
For those wondering … we usually purchase the items from Edmonton or Calgary and have it shipped to the North!
Help us make sure our brothers and sisters - both in faith and in humanity - have access to healthy, and nourishing food.
To learn more or get involved, please contact us at arcticfb@mwcanada.org
Arctic Food Bank launched in Inuvik – May 1, 2015
MORE ABOUT THE ARCTIC FOOD BANK
Since 2015, we have raised $200,000 for the Arctic Food Bank
Around $1M was spent on the Arctic Food Bank, which went towards the cost of food, shipping, insurance, internet, phone, rent and other charges.
In 2020, we distributed 300 backpacks to children in the North as part of our 5th Anniversary program.
In 2020, due to COVID-19, we delivered food to families and individuals doorsteps so that we ensured their safety and ours.
In 2022, 5000+ families received food, meat, backpacks, school supplies, and household items